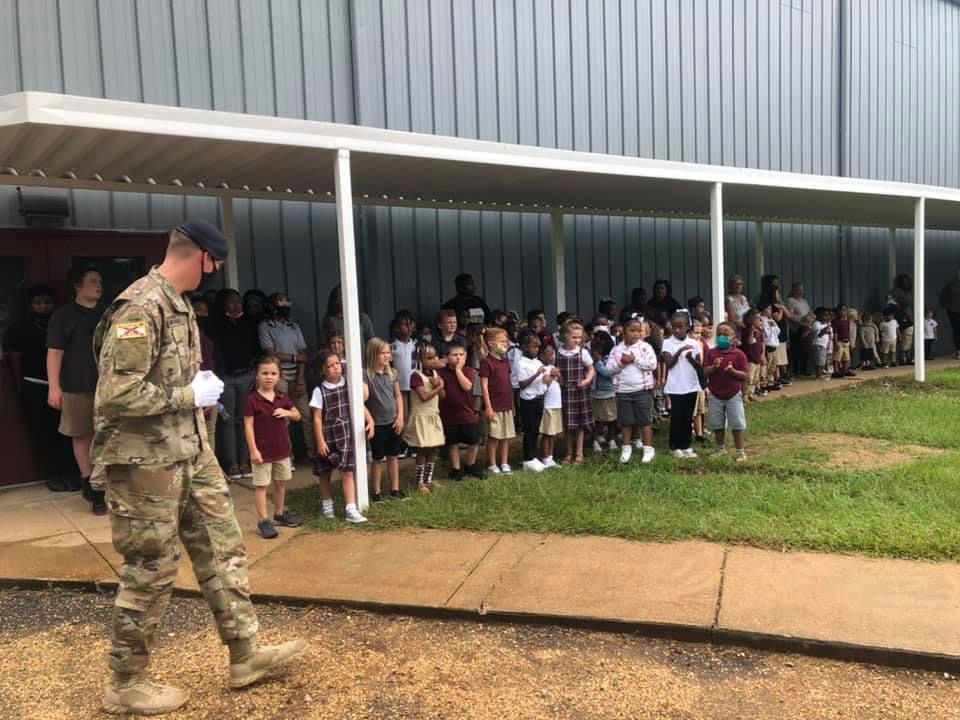 Innovative Leadership
Development Opportunities.
Research shows that student leadership training programs can significantly increase personal, academic, and wellbeing outcomes for students and can be "a further means of enhancing socioeconomic benefits" (Hallinger, 2003; Marsh, 2012).
Due to our robust partnership with Marion Military Institute (MMI), students at Breakthrough will have access to gold standard leadership development opportunities, including participating in trainings at MMI's leader-reaction and obstacle courses, civic mentoring programs with the MMI Honor Guard, age-appropriate dilemma discussions facilitated by MMI, and inclusion during MMI Guest Speaker programs. Such opportunities will not only impact students on an academic and social-emotional level, but they will also expose students to meaningful postsecondary opportunities.