FOUNDING HEAD OF SCHOOL
Darren A. Ramalho
Darren Ramalho is an educator and former Teach for America corps member with 6 years of experience teaching in the local public school. He also works as an adjunct instructor and assistant librarian at Marion Military Institute, the nation's oldest military junior college. He recently earned his master's degree in Public School Building Leadership from Teachers College at Columbia University, one of the highest ranking principal preparation programs in the country. Darren also serves on the C.H.O.I.C.E. Board of Directors in Uniontown, Alabama. Darren is currently participating in the New Schools For Alabama School Founders fellowship. Darren's fellowship is being hosted by Citizens of the World Charter Schools.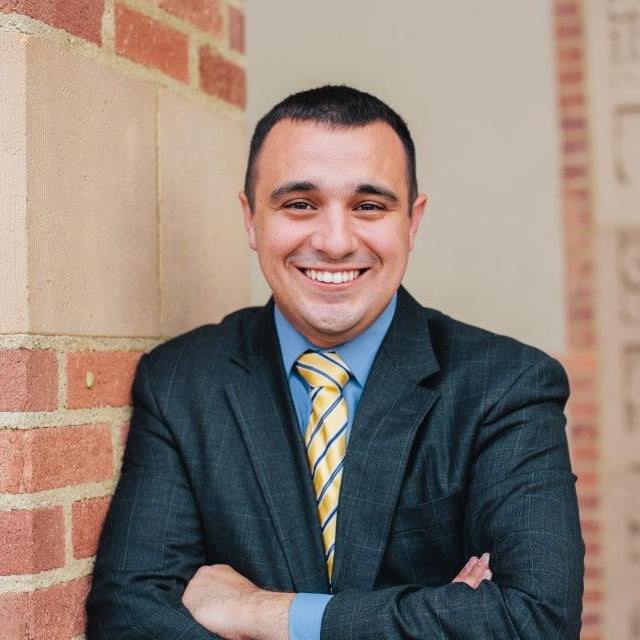 Brittany Crawford
Board Chairperson and Parent
Brittany Crawford is a native to the Alabama Black Belt and brings knowledge and expertise in recruiting, enrollment, higher education and business to the founding board. She holds a Master's Degree in Business Administration in Accounting and Finance, which she has used in her role as Board Treasurer. As Director of Enrollment Management at Marion Military Institute, she has been responsible for stable enrollment growth during her time at the school. Brittany has two children, one who will be of school age upon opening in 2021.
Eva Vasquez-Painter
Vice Chairperson and Parent
Eva Painter originally came to Perry County in 2011 as a Teach for America corps member, where she taught for two years at Francis Marion School. Following her two-year commitment, she worked at Marion Military Institute where she has gained seven years of experience in higher education. She currently serves as the Director of the Student Success Center, where she works to develop programming to assist students in ways of academic support. She also brings experience and knowledge of federal grant reporting to the board. She holds a Masters of Arts in Communications from the University of Alabama. Eva has one child who will be of school age upon opening in 2021.
Wendell Crews
Board Secretary and Parent
Wendell Crews is a Perry County native and a graduate of Perry County public schools, bringing expertise in technology to the board. Wendell received his Bachelor's Degree from the University of West Alabama and began working in the Information Technology field shortly after graduation. His knowledge of the community and IT capabilities has been invaluable to these efforts. Wendell has three children, all of whom will be able to attend Breakthrough Charter School upon opening in 2021.
Larissa Clachar
Larissa Clachar is also a parent of school aged children in Perry County and is currently employed by Judson College as an Assistant Professor and Department Chair at Judson College. She has a Ph.D. in Spanish from the University of Alabama. She is originally from San Jose, Costa Rica. She brings knowledge of higher education and foreign language to the board, as well as the perspective of a parent and community member.
Kalen Early
Kalen Early is a recent graduate of R.C. Hatch, a public school in Perry County. He obtained an Associate in Science from Marion Military Institute, and went on to earn his Bachelor's Degree from the University of Alabama, graduating cum lade. He is currently in the process of applying to various law schools in pursuit of his goal to become a lawyer. He has interned in Washington D.C. in Congresswoman Terri Sewell's office (AL-7th), an experience that emboldened his love for political science. Kalen brings a unique voice and perspective to the board, as he is the youngest member and most recent graduate of the Perry County School System.